Every time we make a change to our site we like to add an update to let you all know what's happening, so be sure to check back here often to catch up on the latest Daylight Pets news.

Updates for Dec 18th, 2013:

Spice for Your Palate






Hyacinth was the first to see this lovely new candy cane lying around.





Gosh, are you sure it's safe to put the Torch Cane in your mouth? It's in the rations machine for those who are brave enough to try!

Now, lets get the cats out of the kitchen...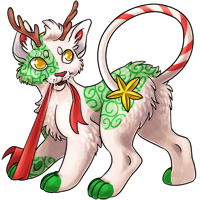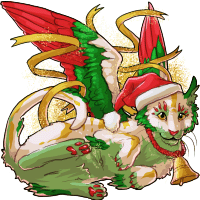 ...and into your homes! The Festive Swydd and Felidae are here to find some space to play. Ixyra was the first to spot the beautiful Swydd; Protectrix was approached by the Felidae.


Updates for Dec 17th, 2013:
Once more, with feeling!


Yup, that's right, it's time, again! (This is the last time, I promise. Or... Is it? I could be lying.)







We've hidden three new candy canes in various places around the site for you to search for! Hurry though, the Nurro Candy Cane,Chirops Candy Cane, and the Felidae Candy Cane won't be there to find forever.

It's snowing... Ashes?


Well, not literally- although sometimes, it does snow ashes in the Torch season. It's just as good as snow! ...Well, you can't make snowballs... Or snowmen... Or catch it on your tongue... But hey, you can make ash angels! That's fun, right?





Okay, maybe it's not. But here, Cypher has made us a little Ash Globe in the spirit of Torch. It's just like a snow globe, only the snow looks dirty. Because it's not snow. It's ash. Isn't that fun?! Head on down to the ration machine to get one!


Updates for Dec 16th, 2013:
I heard the bells on Christmas Day...


Nevermind that Christmas is nine days away.





Speaking of bells... Do you hear bells? 'cause I sure do.

That might be because there's a lovely Christmas Bell in the ration machine today, all thanks to Hyacinth. So quickly. Follow the sound of the bells and get your own, before they stop ringing!


Updates for Dec 15th, 2013:
Say... Is it just me, or...


Is it hot in here, all of the sudden...?





Golly jeez that's a bright little Luna. Where did it come from, Mars?

Regardless of where this little guy comes from, he sure is warm. Fits right in with the Torch season. Darn, here we were, on a roll with items that were going to put a chill in your Torch. Taser found this fiery little Solaris just chillin', and he's been stocked in the Ration Machine for a limited time!


Updates for Dec 14th, 2013:
Let it snow...?


I don't know about you, but to me, all these tropical goodies in the middle of Torch seem silly to me. I bet, by now, you're just looking for a way to cool down, because it's so darn hot outside right now, right? well, here, how about this.





Cypher found this Cold Wind Coconut Ornament the other day, just chillin' like a villain. I've heard tell that if you take this ornament, and you hold it up to your ear... Absolutely nothing will happen. But, hey, it looks like it makes the house seem a little cooler with its frosty design, right?
These chilly ornaments will only be in the ration machine for a day though, so hurry and grab one.


Updates for Dec 13th, 2013:
All I Want For Christmas


Well, kids, it's just about that time, again. Everyone's getting into the Christmas spirit and spreading Holiday cheer, and pets all around Cruithne are sending in their Christmas letters to the sand demon.







...What do you mean that's not right? We send our letters to- OH. Oh, Santa. That's right. Well, that was almost a disaster. Right, now that we've got that all sorted out, be sure to head down to the ration machine to pick up your copy of the Santa Wishlist, so kindly brought to us by Enki, and be sure to mail out your letters to Santa soon!


Updates for Dec 12th, 2013:
More Christmas Mischief





Oh my. It seems as if hiding three new candycanes (in addition to the old ones...) wasn't sadistic enough for these mischief making staff members. Now we have three MORE for you to go find, and they are the Griffaw Candycane, the Somnis Candycane, and the Candigolin Candycane. Well, go on. Hop to it. Find those candycanes. Remember, keep the location a secret.



On a slightly less annoying note, we have another treat for you, and this one is a refreshing break from all this tropical stuff. The only problem is, well... Er. It tastes like snow. And snow doesn't really taste like anything.





Enki has whipped up the Snowman Popsicle as a way to keep you nice and cool on a hot Torch day. They're available in the ration machine, but only until the end of the day.


Updates for Dec 11th, 2013:
Ah, but it's cold outside.


I don't know about you, but I sure am glad that it's Torch during Christmas time here on Cruithne. Do you remember those long, snowy winters on Earth, where once those fluffy white flakes got to falling from the sky, there wasn't no stoppin' 'em until the beginning of Spring? Why, if you tried to open your door, you'd get a miniature avalanche in the kitchen. And don't even get me started on the things you'd have to dig OUT of that snow. The driveway, the car, the dog, your brother...





I'm rambling again, aren't I. ANYWAYS, aren't you glad you don't have to deal with that anymore? See, now it just snows ash. (much less fun to make snowmen out of, but hey.) and now you really can have something similar to a tropical getaway for Christmas. Cypher has given us yet another decoration for our Christmas palm trees. Head on down to the ration machine to pick up the Sun Coconut Ornament, but hurry. Supplies are limited.



Christmas Giveaway Contest

Here is your chance to win one of great prizes of vouchers, premium trophies or dp.

For more information go to Contest page. Good Luck!


Updates for Dec 10th, 2013:
Run, run, as fast as you can.


I don't know about you, but I've never really liked gingerbread men. They think they're so awesome just because no one can catch them. That's alright, you taste funny anyways, you pompous little cookie.




Wait... You say you like gingerbread cookies? ...Oh, well, in that case, it's fortunate that Hyacinth has made this... er. Delicious looking Gingerbread Man for you to snack on while you count down yet another day closer to Santa Clause. Hurry on over to the ration machine to get your fresh-from-the-oven treat, it will be gone tomorrow!