Every time we make a change to our site we like to add an update to let you all know what's happening, so be sure to check back here often to catch up on the latest Daylight Pets news.

Updates for Jul 17th, 2010:

Premium Accounts






Alot of people have been asking about Premium Accounts. They will becoming active very soon, we just need your opinion on how they should work!

Check out the forums to share your opinion: here!
Referral Contest!


First place goes to zin with 8 referrals! They won 50000 dPs!
Second place goes to srhng with 2 referrals! They won 25000 dPs!
Third place goes to jolly and Vash with 1 referral! They won 12500 dPs!

All of you will shortly be receiving a lovely little trophy to show off on your profile! XD
Updates for Jul 16th, 2010:
Cheep Cheep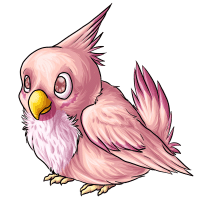 The Coracii is now available to adopt! We thank Jolly for this cute little bird!

(PS. Check out the Design Contest that Zin is hosting!)
100 Members!



The 100 Members Cake will be leaving stores Friday by midnight as we've reached 100 members! Grab them now, before long, they'll be very valuable!
Referral Contest!


The Referral Contest is ending midnight Friday (GMT) so get referring now!

The top 3 referrers will win this rather snazzy bronze trophy which will be displayed on their profile! Silver and gold ones will be available for people who win more than once!

You can get to the contest page by clicking on the 'Referral Contest' link on your left!

Along with the trophy, you'll also win the respective prize for your place! (Also on page.)

Good Luck!
Drota!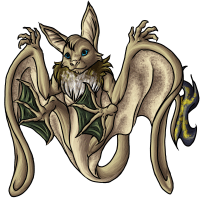 Due to certain reasons, the Lamento is no longer in play :( they were too disturbed by human intervention and have left the area. In their place are Drotas! Sorry everyone who already had a Lamento, you now have a Drota instead!
Updates for Jul 15th, 2010:
Blazing Ribbon Revamp



The Blazing Ribbon has been revamped, thanks to Zin! Check out the auctions for some!
Updates for Jul 14th, 2010:
Blazing DokiDoki!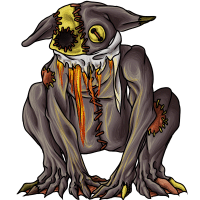 The DokiDoki is now available as blazing! We thank Yang for this amazing drawing!
Updates for Jul 13th, 2010:
New Enemy - Giant Spiderling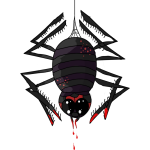 The Giant Spiderling has reached the Battle Center! He is strictly for experienced pets...SERIOUSLY! Make sure you do some training beforehand...lots of it.
Faerel Revamp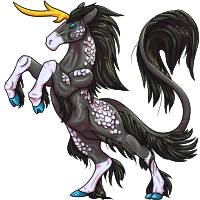 The Faerel has received a revamp! We thank Zin for its new look! :)