Every time we make a change to our site we like to add an update to let you all know what's happening, so be sure to check back here often to catch up on the latest Daylight Pets news.

Updates for Dec 29th, 2011:

A light for the night






Tired of being cooped up in the too hot house and anxious to get outside to conversate before Torch ends? Well, Hyacinth has found a way to get out and enjoy the great outdoors at night!





The Torch Lantern will illuminate the thick darkness that carries through the night. Now anyone can enjoy late-night talks outside with the help of this Lantern!
Updates for Dec 28th, 2011:
What has a long, narrow nose and bushy tail?



The "Ranger" and "Bloo" have received lovely redraws, thanks to Lucifer - and even have been given new names! The Ranger is now the Ticor and the Bloo is now the Blue Maltese Ticor!





To celebrate the exciting redraws, the Blue Maltese Ticor has been rereleased!
Updates for Dec 27th, 2011:
Too hot!


Cypher and Lucifer seem to have discovered the new coats of the Swydd and Cain!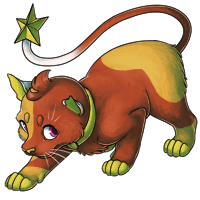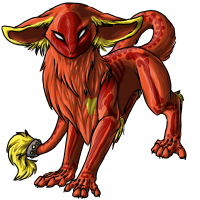 The Swydd and Cain can now be found lurking about in their Torch coats! Their fur also seems to be a little warmer than usual...
Updates for Dec 26th, 2011:
Scared of the dark?


Now no one will be scared of the dark! Hyacinth has created a Flashlight so special that even the Torch heat cannot seem to melt it!





However, this Frozen Flashlight does seem to be quite slippery if held too long - and is breakable! Whether or not you use this Flashlight is, ultimately, your decision. Just do not be upset whenever you drop and bust it!
Updates for Dec 25th, 2011:
A trip to the beach?


Even Santa knows how to beat the heat! Lucifer accidentally came across this Plush while taking a walk on the warm sands of a Cruithnean beach.





This Beach Time Santa Plush is definitely one-of-a-kind! It randomly appears on the beach along with a shovel and a pail! Lucifer managed to snatch enough from the beach and placed them in the Rations so everyone can have the pleasure of snuggling close to this odd plush!
Updates for Dec 24th, 2011:
Oh, my!


It seems as if Cypher and Hyacinth have found another way to celebrate Christmas this Torch!





Users and pets who wear this Festive Nurro Beard will be the talk of the season! Because there are a limited number of Festive Nurros that are willing to donate their beard, the item is going to be in the Rations - get a hold of one while they last!

On another note - Sora has redrawn the Festive Aiee!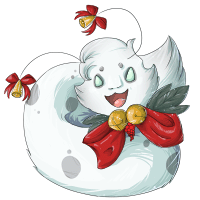 Now even it can celebrate the holiday season in style!
Updates for Dec 23rd, 2011:
A Nice New Festive Layout!
Just in time for Christmas! Joe has shaken off months of inactivity in aid of the yuletide spirit and has put together this festive theme for you all to enjoy!




Update yours here!
So cold, yet scalding hot.


Hyacinth has brewed up a delightfully warm cup of Cocoa! However, it seems that it is in an oddly shaped mug!





The Frozen Hot Cocoa is a splendid treat for anyone this season. Go pick one up from the Rations! Be careful, though, as to not let the mug slip from your hands! It is rather slick!
Updates for Dec 22nd, 2011:
Fascinating!


Hyacinth has created a new Avatar that will dazzle anyone who looks at it too long!





This Icy Hot avatar takes the season to a whole new level! Head over to the Rations to claim your Avatar!
Updates for Dec 21st, 2011:
Throw the tradition out!


Really, who loves sticking with the same old tradition that has been around for nearly hundreds of years?! Fortunately, Lucifer has created something that will annihilate any long-standing tradition!




The Torch Christmas Tree will set the fire in the hearts of everyone this season! Although, just like almost all the festive items, this Tree is also in the Rations! Head over to Settlement One to claim your prize!

It also seems that the Gremble and Anubi have changed for Torch!