Every time we make a change to our site we like to add an update to let you all know what's happening, so be sure to check back here often to catch up on the latest Daylight Pets news.

Updates for Mar 23rd, 2012:

So squishy!






Would you look at that! Lucifer has redrawn two Beanies!






The Ultra Deformed Aiee Beanie and Ultra Deformed Ailuro Beanie are now sporting lovely new looks! Head on over to the Beanie Emporium to get yours now!


Updates for Mar 22nd, 2012:
The Finalists have been revealed!


With a clink of a glass goblet, an awkward fellow donning a bright purple and green tuxedo walks out onto a large stage set in the heart of Settlement One. He grabs a nearby microphone and begins to speak in a much-too-masculine voice, in which he nearly strained his vocal cords trying to make such a deep voice. He begins to speak: Now is the time that everyone has been waiting for - who will continue? - who will stay behind?

First of all, the entries were all great. It is truly hard to narrow them all to only the top two. However, with lots of hard thinking, the Staff has managed to decide the two finalists!

It is time for you to vote to decide on the winner! Head on over to the Poll Page , and also staff are not allowed to vote again.The poll voting will end on March 26th.

On another note

The Lucktastic Avatar has been removed from the Rations machine. To those of you who did not receive your avatar - stick around and they may be back next year!


Updates for Mar 21st, 2012:
Defend yourself!


From Lucifer comes these lovely redraws of three classic Battle Arena necessities.





The pink pendant, the enchanted foxywoxy mask, and the gas mask can, as usual, be found in the Armoury.


Updates for Mar 18th, 2012:
Be Lucky....


Oh my!...it seems a Lucktastic Avatar have returned in the ration machine.





So hurry over there quickly to obtain your item before they retire again on 21st of March!


Updates for Mar 17th, 2012:
Top o' the mornin' to ye!


In celebration of St. Patrick's day, there are some lovely things whipped up by the staff!
Hyacinth has created 3 brandspankin' new items for us to enjoy! Two of which look quite tasty...







Hyacinth wasn't the only one; Lucifer redesigned the old Shamrock Beanie as well.


Updates for Mar 16th, 2012:
From the Harennian Desert comes...


A Bluster Drota!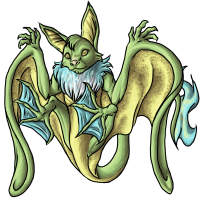 Lucifer is to thank for this new color of Drota!


Updates for Mar 14th, 2012:
Spinning, spinning, spinning...


Hyacinth has discovered a wonderful way to make the windy Bluster days even more enjoyable!








These new Pinwheels will surely make the day more fun! However, is has been reported that some accidents were reported by the dizziness that occurred after watching these things spin in the wind. You better be careful to not stare too long!


Updates for Mar 13th, 2012:
From deep within the clouds...


...Comes two rediscovered Lunas!






The Greater Arcus and Lesser Arcus were sighted again by Lucifer during a jaunt through the mountains. The fact that they were found in such a high altitude makes these two extremely special. Sometimes, although rarely, they are visible to the Human eye and are mistaken for actual rainbows! How they get so high in the sky without wings is still a mystery, though.


Updates for Mar 12th, 2012:
A strange discovery!


The mysterious Septopi now look a bit different than what they did before!







The new Blue Septopus Beanie, Black Septopus Beanie, and the Brown Septopus Beanie were first spotted in the Beanie Emporium by Lucifer. However, because of these recent changes, Professor Ng is closely studying samples of Cruithnean water to make sure this change is not a sign that the actual Septopi species are changing!

And, the Bluster Kite Coloring Contest is now over!
Finalists are being voted upon by the staff - and, the finalists will be posted next week!

Thank you to those who submitted an entry!


Those gorgeous wings!


Now everyone has another reason to love the Chirops even more, thanks to Lucifer!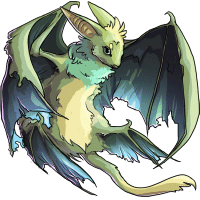 The Bluster Chirops has officially been spotted while darting through these horrific Bluster winds! Would you possibly be interested in adopting one?