Every time we make a change to our site we like to add an update to let you all know what's happening, so be sure to check back here often to catch up on the latest Daylight Pets news.

Updates for Apr 3rd, 2012:

Set sail!






Hyacinth has created something that will make Mingle even more pleasurable!





The Mingle Sail Boat is now available! Get yours soon because they will be gone by the time Mingle ends!


Updates for Apr 2nd, 2012:
The effects of Mingle appear!


With every season, coats of all pet species seem to change. For now, only four pets have been affected!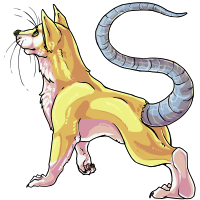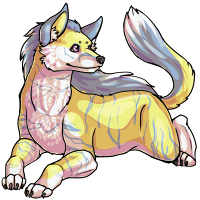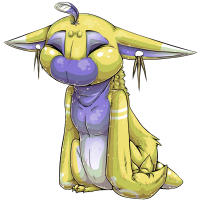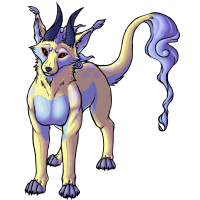 Cypher is to thank for the Mingle Nurro, Sora for the Mingle Aucuta, Eridan for the Mingle Charmi, and Lucifer for the Mingle Lugarou!

To make things better, Lucifer has also brewed a Mingle Soup that can turn your pets into shades of yellows, whites, and blues! This lovely color changer can be found in the Armoury!



Updates for Apr 1st, 2012:
A change of another season!


Another new season has begun on Cruithne! This time, the bluster winds have disappeared once more, and Doctor NG has this to say on the matter: A comfortable season with warm temperatures. Cruithnean vegetation flourishes at this time of year. Previous ash is washed away with small drizzles. It is hard to not be outside as the asteroid is overwhelmed in a craggy beauty. The Copper mines are open to exploring at this time of year.

To celebrate, Alu has created a wonderful new theme that Shadowmage placed on the site.


Out with some, and in with one!


Well, it seems that the horrible Bluster winds have gone, and they have taken the Bluster items and St. Patricks Day items with them! If you had not managed to snag a few, they may be back next year!

On the other side, Hyacinth managed to create a lovely new item!





The Model Ship is now available in the Toy Store! And, like the other toy ships, this still does not float, unfortunately...


Updates for Mar 30th, 2012:
The final Bluster pet!


It seems as if Lucifer has discovered the final Bluster pet of the season!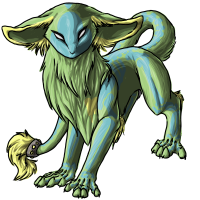 The Bluster Cains are now being seen walking near Settlement One! Maybe you would be able to catch one? Or turn your current Cain into one? It is your choice!


New Looks!


It seems as if Lucifer has redrawn four Beanies!








The Bast Beanie, Cain Beanie, Heikkan Beanie, and the Sphinks beanie are now not so deformed as before! Like usual, they can be found in the Beanie Emporium.


Updates for Mar 28th, 2012:
You may not want to unfold these...


What is this? Lucifer has redrawn a few more toys!









The Blue Origami Crane, Green Origami Crane, Pink Origami Crane, Purple Origami Crane, and Yellow Origami Crane have received are now sporting a new look! Even though they are updated, they still cannot fly!


Updates for Mar 27th, 2012:
And, the poll comes to a close!


After some heated days of voting, a winner has been chosen by the citizens of Cruithne!





Binapanfer won with 59 per cent of the votes - surpassing Matt with 41 per cent of the votes. Congratulations to both of you for making it this far!

The placings are as follows:
1st Place: Binapanfer
2nd Place: Matt
3rd Place: Blackmagic
Honorable Mention: Honor
The prizes will be sent out by the Admin later today! Thank you to those of you who participated!
Everyone that submitted an entry will receive a High Flyer Avatar, thanks to Hyacinth!


Updates for Mar 25th, 2012:
Another Bluster Pet!


Another pet has been given its Bluster form, thanks to Lucifer!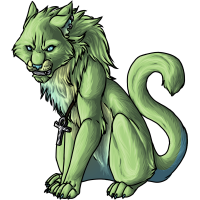 The Bluster Bast is now available! And, just a reminder: Bluster ends at the end of this month! So get those lanterns and bluster sail boat before they disappear!


Updates for Mar 23rd, 2012:
So squishy!


Would you look at that! Lucifer has redrawn two Beanies!






The Ultra Deformed Aiee Beanie and Ultra Deformed Ailuro Beanie are now sporting lovely new looks! Head on over to the Beanie Emporium to get yours now!