Every time we make a change to our site we like to add an update to let you all know what's happening, so be sure to check back here often to catch up on the latest Daylight Pets news.

Updates for Apr 14th, 2012:

Have a cold?






Or just have a craving for something hot and salty? Well, Hyacinth has something for you!










The Cheese Soup, Pea Soup, Clam Chowder Soup, Vegatable Soup, Tomato Soup, and Chicken Noodle Soup are now cooked up and are ready to be eaten! Kouren has them stocked in her shop!


Updates for Apr 12th, 2012:
Better grab the tennis ball!


It seems like Lucifer was the first to spot a new Spike!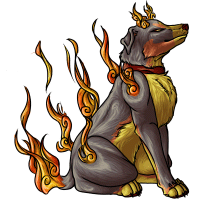 The Blazing Spikes are now seen in abundance all over Cruithne! How they have kept hidden for so long is still a mystery. You may want to keep a close eye on these Spikes, though. They may light the whole place on fire...


Updates for Apr 11th, 2012:
Easter Egg


p align=center>

Easter giveaway contest have come to an end and everyone who took part in this contest will get an Easter egg, thanks to Lucifer!





Thank you to all the participants for entering this contest !
Updates for Apr 10th, 2012:
It is mining season!


So, with Mingle, the mines are open for exploring. While exploring, Hyacinth managed to find enough raw minerals to create some lovely stone rings!








These gorgeous Onyx, Turquoise, Jade and Agate rings are now available! They will definitely draw some crowds once you wear one.


Updates for Apr 8th, 2012:
Happy Easter!


It is that time of the year again! Easter is here! To kick-start the festivities, Hyacinth has created four new items!








The Easter Bunny Beanie, Chocolate Candy Eggs, Carrot Cake and Carrot Jam are now available!

And, some updated items!










Lucifer has recreated the Jelly Beans, Green Mallow Chick, Blue Mallow Chick, Pink Mallow Chick, Purple Mallow Chick, and the Yellow Mallow Chick!

Be sure to get this items quick; they will not be around for much longer!


Updates for Apr 7th, 2012:
Mingle affects two new pets!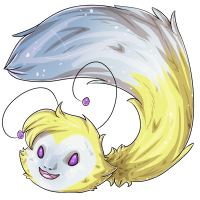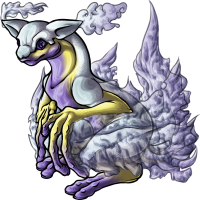 Sora is to thank for the Mingle Aiee and Lucifer is to thank for the Mingle Runner!


For our DA users!


We wanted to inform any of our users who may use the art site DeviantArt that we now have a bran new group!
You can find it here. :)
Updates for Apr 6th, 2012:
Easter Giveaway Contest


Here is your chance to win one of blazing ribbons, nebula ribbon or dp prizes.





For more information go to Contest page. Good Luck!
Mingle Light


Hyacinth has created a nice way to celebrate the Mingle season!





This Mingle Lantern will make any day during Mingle even more enjoyable! Now, with this lantern, anyone can walk out during the calm night and have even more fun!


Updates for Apr 3rd, 2012:
An Announcement Regarding Multiple Accounts


An Announcement Regarding Multiple Accounts:

After much discussion, we have decided to amend the rules regarding users having two accounts each.
While we know some of our users make good use of two accounts, we have come to a decision that all users, staff as well, may only have a singular (1) account.
We know how much this will effect some of you, so in an attempt to mollify the situation, we're increasing the amount of pets for accounts to ten pets (10) per account. Users who had a second account will be allowed to transfer up to two (2)pets to their primary, and now single, account. Users will be allowed to transfer any items, DP, and XP from their side account to their primary account. To repeat, users will only be allowed to have ten (10) pet slots total on their primary account.
We are allowing users a two week (2) grace period to get their accounts in order and to inform Lanvender or Lucifer of their main account, their side account, and which account they are keeping as well as which pets they would like transferred.
At the end of this grace period, the 17th of April, the pet/item/DP/XP transfers will begin. The 17th of April will also be the date that the maximum of pet slots will be increased. It will not happen sooner than this date.
Once transfers are completed, the side account will be suspended and thus rendered useless.
Unfortunately, those who do not respond to this notice will end up losing their side account and we can make no guarantees that they will be able to retrieve pets/items/DP/XP from their lost account.
Similarly, once an account is suspended, it will not be re-opened - so please choose carefully and wisely when it comes to deciding on which pets to keep.
Users are not allowed to create a second account from this point forward, the 2nd of April; any side accounts created on this date and after will be suspended and dealt an appropriate warning.
This change has been reflected in the rules.
We offer a sincere apology to those users who this change in site policy affects and hope that it does not put a damper on your Daylight Pets experience.
Please PM any questions, concerns, or suggestions to Lucifer.
Thank you,
The Daylight Pets Team