Every time we make a change to our site we like to add an update to let you all know what's happening, so be sure to check back here often to catch up on the latest Daylight Pets news.

Updates for Jun 13th, 2012:

Which one are you?






Now, thanks to Taser, anyone can sport around Cruithne flashing off his or her Zodiac sign!














The Sagittarius, Taurus, Aries, Pisces, Aquarius, Capricorn, Scorpio, Libra, Virgo, Leo, Cancer, and Gemini Zodiac Rings are now available in the XP Shop!


Updates for Jun 11th, 2012:
Did you hear that?


Settlers all around have reported hearing an odd hooting noise. Well, after a bit of searching, Hyacinth found the culprit!





These cute, but very loud, Slick Puffowls have seemingly decided to make a big appearance, and will stay for the rest of the Slick season! Those that do decide to keep one of these Lunas may experience many long nights and bad migraines! Keep those earplugs handy!


Updates for Jun 10th, 2012:
Need something soft and fluffy?


Well, this may do the trick!





Hyacinth is to thank for this adorable Aiee Beanbag! So, whether you plan to keep it, or use it for your Beanie collection, this lovely Beanie will definitely put a smile on your face!


Updates for Jun 9th, 2012:
Set sail!


All toy boat collectors will love this new toy, which was created by Hyacinth!





The Slick Sail Boat is now available - but only for a limited time! Make sure to get yours before Slick ends!


Updates for Jun 8th, 2012:
Light up the night!


Now anyone can enjoy a bright night this Slick!





Hyacinth is to thank for this Slick Lantern! Just try not to stand too close to it! Even the light coming from the lantern seems to cause frostbite sometimes...


Updates for Jun 7th, 2012:
A Slick discovery!


Look at this! Sora seems to have discovered a strange Aucuta!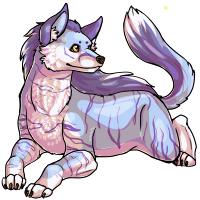 Looks like the Slick Aucuta is available now! Any Aucuta would love this beautiful change in their coat. Seems like you have a big decision to make!


Updates for Jun 5th, 2012:
Something is slithering...


...Our way! Grab a weapon, quick!





Oh! It is not an enemy. It is just the Shnake redraw from Hyacinth! Maybe this Luna will assist your pet in the Battle Centre!


Updates for Jun 3rd, 2012:
Keep calm...


Brain freezes, even though they can be terrible, typically only last sixty seconds.





However, if you cannot seem to get past the horrible, head-inducing feeling of the brain freeze, you can always read this handy book, thanks to Hyacinth! The Brain Freeze Book has not hit the shelves in the Book Store. You may need to buy one just to be on the safe side...


Updates for Jun 2nd, 2012:
Slick pets!


With the Slick season, it is only natural that the pets change colors!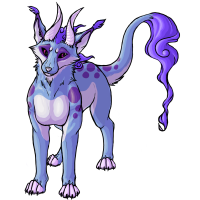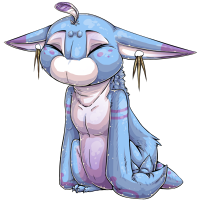 The Lugarou and Charmi are donning their Slick coats! You can get this beautiful Slick color by using the Slickmint Tea!
Lucifer and Eridan are to thank for the Slick Lugarou and Charmi!

And, with the passing of the Mingle season, the Mingle Sailboat, Mingle Songbird, and the Mingle Lantern have been retired!
Updates for Jun 1st, 2012:
Slick has arrived!


It is that time of the year again! The beautiful Mingle breezes have turned crisp and cool. Snow is beginning to fall, signalling one thing: the Slick season has returned!





So, stick around for a while! Slick always seems to store many surprises!