Every time we make a change to our site we like to add an update to let you all know what's happening, so be sure to check back here often to catch up on the latest Daylight Pets news.

Updates for Oct 12th, 2012:

DoTD grows near!






The Day of the Dead celebration is almost here, and Eridan wanted to be the first to start celebrating with a new Somnis!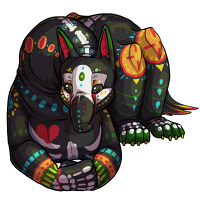 The Day of the Dead Somnis is now out for everyone to own! Though keep in mind these Somnis love the Day of the Dead festivities, so do not be alarmed if they celebrate more than you do!


Updates for Oct 10th, 2012:
Retired Avatars!


A few avatars have disappeared from the marketplace!










The Ailuro Avatar, Monna Avatar, Contemporary Cain Avatar, Felidae Avatar, Contemporary Ailuro Avatar, and the Bug Zapper Avatar have been retired! However, they will be periodically appearing in the Rations to help everyone get closer to completing their avatar collection!


Updates for Oct 6th, 2012:
Watch your feet!


Settlers all around Settlement One have been noticing an increased occurrence of a particular type of Vasuki! However, Lucifer was the first to spot one!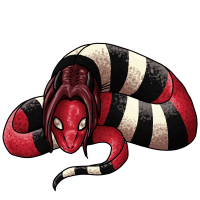 The Newborn Vasuki is now slithering around the asteroid. Though do not let their small size fool you; their venom is very deadly!


Updates for Oct 3rd, 2012:
Time for bed!


Okay, so maybe I did not mean that literally. However, Hyacinth has made some new things to put you at ease when you do decide to sleep!








The Monna Plush, Coracii Plush, Nurro Plush, and the Aucuta Plush are stocked in the Beanie Emporium! To make things even better, if they do get dirty, their super soft fur will not come off in the washer! That is just great!

On the other note, with the new season already here, this means all Darklight themed items have been retired. They'll be back next year!


Updates for Oct 2nd, 2012:
Brace yourselves.


Prismlight is coming! Rather, it's already here. And, to celebrate, Lucifer has brought us two rather colourful new beanies.






You can now find the Rainbow Beanie and the Rainbow Blob Beanie in the Beanie Emporium. But hurry, they'll only be there until the end of the Prismlight season!


Updates for Oct 1st, 2012:
That is one hot shot!


Thanks to Hyacinth, another weapon in the Armoury has been given a lovely redraw!





The Blazing Bow and Arrow is now sporting a new look! Just make sure to use the bow correctly so that it is your opponent that is burned, and not you!


Updates for Sep 28th, 2012:
Seeking General Artists and Graphic Artists


We are now looking for Artists that able to do the pets, NPCs and items to match our style and avatar artist capable of making avatars plain and animated, buttons, logos and theme banners.

To be hired as an artist on daylightpets, you need to fulfill the following requirements:
At least 16 years of age. Easily contactable onsite and off. You must be able to commit to the site. Open to criticism. Able to make changes to art upon request.
If you meet those requirements and feel you can match daylightpets' style, you will find the application located here and send application to Lavenderblue . We hope to hear from you!
Thank you! -The DaylightPets Team.
Updates for Sep 27th, 2012:
Post in style!


What is this? Eridan has created two new avatars for everyone to enjoy!






The Nebula Somnis Avatar and Gummy Avatar are now able to be used in the forums! The Gummy Avatar can be obtained in the rations, though you may have to do a bit of searching on the other one!


Updates for Sep 25th, 2012:
I mustache you a question...


Okay, enough with the annoying puns, Taser has created an adorable Luna for all to enjoy!





The Mr. Moustachio is now stocking in the Luna Adoption Agency. Though it will make all the other Lunas feel out of place because of its cuteness. You never know, under that mustache may reveal some special items or other secrets. However they seem to be violent if one messes with the mustache...
Don't mess with the mustache...


Updates for Sep 21st, 2012:
Buckle up!


Hyacinth has created a new set of toys that will definitely stir up some exhaust!










The Red, Pink, Orange, Purple, Green, and Blue Toy Cars are now racing in the toy shop! These do not even require a license!
Just be sure not to promote unhealthy road rage...