Every time we make a change to our site we like to add an update to let you all know what's happening, so be sure to check back here often to catch up on the latest Daylight Pets news.

Updates for Feb 16th, 2013:

Some Bluster-themed items!






Well, with the season well underway, a few items have decided to pop back in for another round in the shops!







The Bluster Lantern, Bluster Sail Boat, and Bluster Flutterby have hit the shelves at their respective shops in the marketplace, thanks to Hyacinth. Having your pets play with any of these items will surely perk up their mood! Just be careful not to roughhouse with the Luna. One wrong step, and. *Crunch* Oh... My friend, you have something on your shoe.

Updates for Feb 14th, 2013:
Valentine...


Will you be mine?
...Okay, maybe not. But, happy Valentines Day, Cruithneans! We hope you get to spend this day with your loved ones! To commemorate this day, Hyacinth and Nehj have created a few special items!












These items can be purchased from their shops in the Marketplace! However, the supply of these items is limited, so get a few while they are here!

Updates for Feb 11th, 2013:
Some Bluster pets!


While fishing in Risa, Eridan and Lucifer came across two pets representing the Bluster season.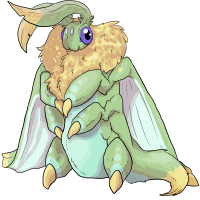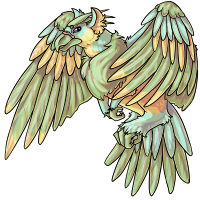 The Acleris and Crowl are now available in their Bluster colors. Head on over to Veles and see if he has any extra Bluster Popcorn left to sell!

Updates for Feb 10th, 2013:
Go protect yourself!


Now you and your pet can rest assured with some small, upgraded shields, thanks to Hyacinth!









Veles in the Armoury has just received a delivery of some updated Button Shields! Now you can stay protected from harsh battle attacks while still sporting the latest button shield fashion!
Note: These are not to be mistaken for actual buttons. Sewing these onto an outfit will not turn out well.
Updates for Feb 9th, 2013:
Mmmm...


In the mood for a bowl of nice, warm soup? Well, thanks to Hyacinth, you can do just that!










Head on over to Kouren's shop to get the first taste of the updated soups! Though they may be sporting a new look, they still taste just as delicious! Just be careful not to burn your tongue.


Updates for Feb 6th, 2013:
Some things to read!


Hyacinth has given word that Soli has received two new additions to her shop!






Now you can read How the Aiee Got Its Tail and Book of Pawprints to your pets today! I'm sure these would make great bedtime stories!


Updates for Feb 5th, 2013:
A help site update!


Ever wondered how to match DLP's new art style - whether if it was for an artist application or pure curiosity? Well, Sora has created a nifty, new tutorial that will help make matching site style much easier!
Head on over to the help site to view the guide, now! The link is at the bottom of the page.


Updates for Feb 3rd, 2013:
A galactic discovery.


Not only is Bluster a fantastic time for daytime play outside, it is also a great time to take a peek up at the clear, night sky. It is around this time that several strange planets are clearly visible to the naked eye. One star watcher, Sora, seen more than just a planet, though!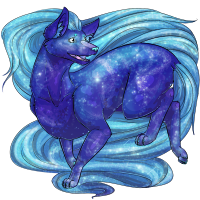 Before she knew it, a beautiful Nebula Aucuta appeared in front of her, a mystical line of stardust at its tail. The magnificent creature was entirely tame, so Sora brought it back to Settlement One to show off her find. Now, it seems that more of these Aucutas are appearing on Cruithne! Maybe you could even tame one for yourself!


Updates for Feb 2nd, 2013:
A nice surprise!


Shopkeepers, Io and Kadiz opened their doors today to a special delivery! Both received large, cardboard boxes wrapped in bright blue wrapping paper! With closer inspection, they realized that the boxes were from the newest artist, Nehj!







Io opened his box to a lovely, redrawn Beta Bug and a new Alga! In Kadiz's box was the soft, and cute Acleris Beanie! Head on over to their shops now to see their new stock!


Ready for the wind?


The winds during this time of the year bring lots of things - from ash and seeds to discarded trash - but one thing is for certain, Bluster has arrived! Professor Ng has been spotted making secret trips down near Heartache Riff, as this season it starts to act up, the rising lava heightening its cliffs. Young and older settlers alike can be most likely seen flying their kites, this time of the year, too! The pleasant temperatures makes it a nice time to get some fresh air (and, granted, lots of it).

Unfortunately, the new season means that items made specially for the previous season must leave. Thus, the Torch items have all disappeared from the marketplace! Though there is a chance that perhaps a few of them will return next Torch!

Until then, enjoy the nice weather, and stick around! Professor Ng has some things planned this time around that may turn out to be quite interesting! (Though saying this, the professor wanted to make it clear that, no, she won't be telling anyone of these plans just yet!)