Every time we make a change to our site we like to add an update to let you all know what's happening, so be sure to check back here often to catch up on the latest Daylight Pets news.

Updates for May 22nd, 2013:

A Nebula discovery






Thanks to Protectrix, the Felidae is now available in its Nebula updated form!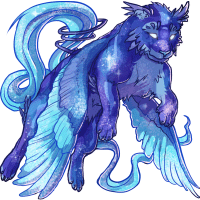 For those who do decide to adopt a Nebula Felidae and, like always, it is still obtainable by using the Nebula Ribbon!


Updates for May 21st, 2013:
What a discovery!


While exploring the fishing regions of Cruithne, Protectrix found several beautiful ores buried in the sand!








The Gold, Diamond, Sapphire, and Copper ores are now out for you to find on the asteroid! One in particular can be found waiting in the rations machine! Head on over there to get yours now!


Updates for May 18th, 2013:
Is that what I think it is?


Protectrix was the first to discover this adorable Felidae, while taking a walk in the woods near Settlement One!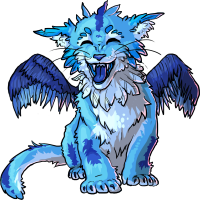 The extremely cute Newborn Felidae is now out for Cruithneans to own! Go activate a Newborn Ribbon on a Felidae so that you can own one for yourself! You just have to be cautious - all the attention this little guy will receive may just make your other pets jealous.


Updates for May 16th, 2013:
Watch Out!


Thanks to Protectrix, the Felidae is now available in its blazing form!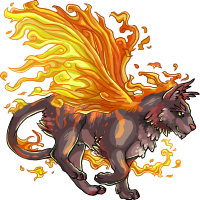 You may want to keep a close eye on these Felidaes, though.They may light the whole place on fire...
Updates for May 12th, 2013:
Happy Mother's Day!


To help celebrate this special day for mom's everywhere, some of the shopkeepers are stocking these special Mother's Day items!



















Hyacinth is to thank for the Breakfast Tray, and we can thank Enki for the Mother's Day Cards, Bunch of Flowers, Mom Heart Locket, and Perfumes.

All items have been stocked in their respective locations, supplies are limited so be sure to get some before they are gone!
More Avatars?


Yes, that's right! Seems DJMJ has been busy making these three classy new avatars!







The Ruined Book and Take Flight avatars are now being stocked in the Avatar Shop! However, it seems you will need to take up some arms to finish your collection with the Undefeated avatar stocked in the XP Shop!
Updates for May 10th, 2013:
Some new avatars!


Now, thanks to DJMJ, two more avatars can be added to your collection!






The Mingle Chirops and Newborn Acleris avatars are now available for purchase in the Avatar Shop! Head on over there to get yours, now.


Updates for May 8th, 2013:
With a new look...


...Comes an updated avatar! This one was crafted by Hyacinth!





Our friendly Callisto has received some extra shipments of this updated Felidae Avatar Redux, and is stocking them in the Avatar Shop! Head on over there to claim you one of these delightful, new avatars!


Updates for May 7th, 2013:
What on Earth is this?...


...Is the question being asked all over Cruithne. Hyacinth was the first to find this bull-like plushie in the Ration Machine, while swiftly rummaging through it. Looks like quite the antique!





The Spotog is now ready to be collected from the Ration Machine. Come to think of it, your pet might like it!


Updates for May 5th, 2013:
Well, what have we here?


While out on a camping trip near the edges of Settlement One, Soda and Protectrix heard some rustling in the bushes. They went to check it out together, and to their relief, found a bunch of Uniba and Felidae joyfully grazing in their Albino colours!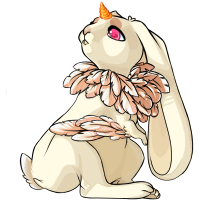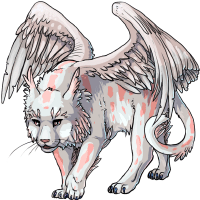 The Unibaand Felidae are now available in their Albino colours!