Every time we make a change to our site we like to add an update to let you all know what's happening, so be sure to check back here often to catch up on the latest Daylight Pets news.

Updates for Jul 19th, 2013:

Retired!






The Fourth of July items have finally been retired from the shops. Hope you managed to purchase a few, before they disappeared!

Also, if you haven't had the chance to participate in the DLP 3rd Anniversary guessing game in the forums, be sure to head on over here and guess a number so you can claim your participation avatar. Only 6 prizes remain!





Furthermore, the three anniversary items will continue to stock in their shops in the marketplace until the prizes in the giveaway explained above are claimed.


Updates for Jul 16th, 2013:
Something to pass the time...


Finding yourself waiting inside with nothing to do during Slick? Well, Enki has created something that will give you something to do!





This Paddle Ball is now available in the rations! Go claim yours now!


Updates for Jul 14th, 2013:
Be refreshed!


Well, there are still a few out there who like the chill, even in the cold Slick weather! And to those: Enki has something just for you!








Kouren is now stocking these refreshing slushies, and they will be permanently available - so you can always have the option to drink one when the humid season of Torch rolls around in a few months!


Updates for Jul 11th, 2013:
A Swydd revamp!


Ixyra has updated the Swydd!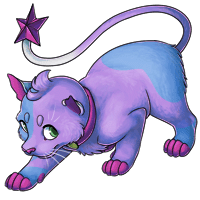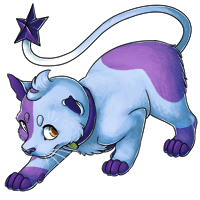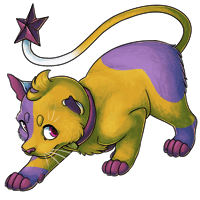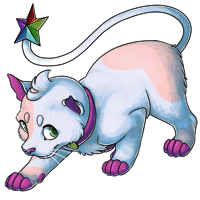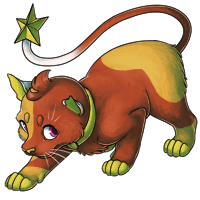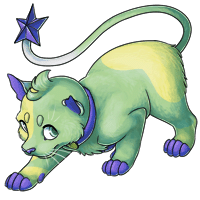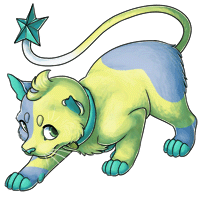 All of the Swydd color variants, as well as the original, are updated! Scurry off and adopt yours today!

Staff Birthday

It is head item artist's birthday today, join with us in wishing Hyacinth a very Happy Birthday!


Updates for Jul 10th, 2013:
New ration


Cruithneans can now receive a new ration item, thanks to Hyacinth!





This cute Catblob is now located in the rations! Head on over there to get yours now!

Unable to log in?

There have been questions regarding logging in, if you have an account and haven't logged in since 26th May, you need to get a new password by using this link . This link is located on the homepage on right side of the widget below the login box. If you have any queries or need help with anything please email us at: adminsupport@daylightpets.com


Updates for Jul 6th, 2013:
Need to cool down?


Well, even though the cool Slick winds have already burrowed deep on Cruithne, you may find yourself needing an icy treat to pass the time!








These fruity-tasting snowcones are now stocking in the marketplace! Just be sure to slow down when drinking these - they can cause a dreadful brain freeze!


Updates for Jul 4th, 2013:
Happy 4th of July!


To all of our US users! We have a few items to celebrate Independence Day in the marketplace, so snag them up while you can! Enjoy yourselves today, no matter where you are!









Enki is to thank for the Fourth of July Flag, Fourth of July Top Hat, Patriotic Pinwheel, Patriotic Sparklers and Patriotic yo yos.

Staff Birthday

It is one of staff's birthday today, join with us in wishing Undisclosed a very Happy Birthday!


Updates for Jul 2nd, 2013:
DLP turns 3!


Today marks Daylightpets' third anniversary, and to help celebrate the day, a few items are now making appearances in the marketplace for a short amount of time!







The Year 3 Hat, Year 3 Cupcake, and Year 3 Coin were created by Enki! Head on over to the marketplace to get your share of these delightful items.
You can also take part in the third anniversary celebration by participating in the special giveaway contest located in the forums - you may win a big prize!





Participating in the special giveaway event will land you this exciting Year 3 Avatar - it was created by Hyacinth!

And, in other news, the Father's Day items have now been taken from their respective shops, and are now retired! Hope you managed to purchase a few while they were still available!


Updates for Jul 1st, 2013:
A new ration item!


The ration machine is now stocking a new item, thanks to Enki!





The Giddy Uniba Plush is now available in Settlement One! Head on over to the rations machine to get yours, now!


Updates for Jun 29th, 2013:
Marching Lunas


Hyacinth has created a pair of lunas, Eli and Raidbool.






These lunas have been spotted marching about around Cruithne and has somehow found their way back into the Luna Adoption Agency !