Every time we make a change to our site we like to add an update to let you all know what's happening, so be sure to check back here often to catch up on the latest Daylight Pets news.

Updates for Jun 1st, 2014:

In comes the ice






The time has come for the nice weather to fade, and the uncomfortable cool winds of Slick to fold in. And with this, items of the previous season disappear from their shops, replaced with several new ones!







Although Cruithneans are advised to stay indoors, those daring enough to enter the blizzard conditions have the opportunity to purchase some previously released Slick items! Head down to the marketplace to purchase your own!


Updates for May 29th, 2014:
Reborn


With the season nearing its end, a popular pet species is donning a new look!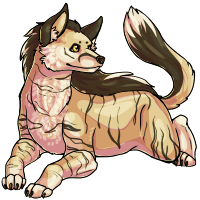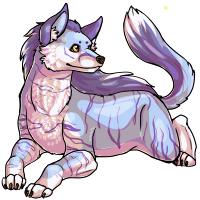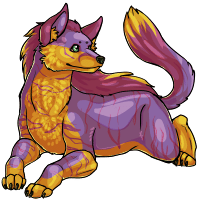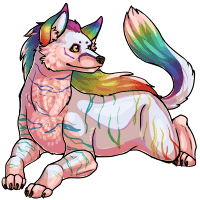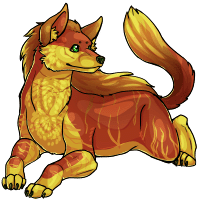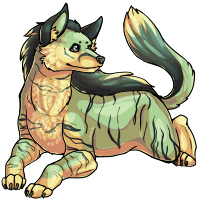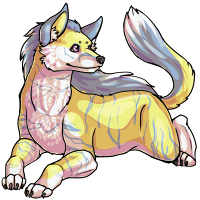 The basic and seasonal Aucuta have been redrawn by Case, and each of these cute pups is just as playful as ever!

On other note Mother's Day items have now retired.


Updates for May 11th, 2014:
Mother's Day




This time every year, we take a day to celebrate one of the most wonderful things in the universe. Of course, it goes without saying by that, I mean mothers! To celebrate Mother's Day,Hyacinth has brought us the adorable little Mommy Mouse, and Beloved has offered up the Mommy Luvs U Bear. For a limited time, these Lunas can be found hanging out with Io, so take a couple home with you, and tell Mom you love her.




Updates for May 4th, 2014:
Easter Bunny



Easter Egg Hunt and Easter giveaway contest have come to an end and everyone who participated in Easter giveaway will receive this Pink Bunny Plush, which was created by Hyacinth!

Also Easter items have now been retired.


Updates for Apr 30th, 2014:
Easter Events


Just a note that the Easter Egg hunt and the Easter Contest will end on Saturday 3rd May. A reminder, anyone who participate in the Easter contest will get an Easter item !




Updates for Apr 20th, 2014:
Easter Egg Hunt is on!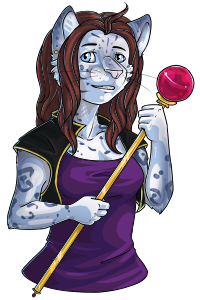 Tabitha is hosting a special egg hunt again! Those interested in the hunt should visit this link (it can also be found on the Explore map, near Settlement One). Twenty pet-themed eggs have been hidden around the site. Each egg can be redeemed for a total of 5 points a piece. Eggs purchased from the marketplace are only worth 1 point a piece, however. With the more points you earn, you get closer to being able to purchase a special item from Tabitha's special Easter shop! If you find EVERY egg, you get a special collecting avatar! So, start searching now! Some of those eggs can be tricky, and a little difficult to find. It is almost like they have a mind of their own... Should any questions arise concerning the Easter hunt, please contact Lavenderblue, and she will get those answered right away!








Above are a few of the items one can obtain by redeeming points in the egg hunt!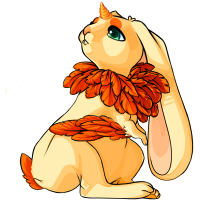 You can also redeem your points to own your very own Uniba, be sure you have available pet slot before you can redeem your uniba pet. So, Cruithneans, start hunting!

One more thing:
Please do not share locations of any of the hidden eggs. We want everyone to have an equal chance of obtaining each of the eggs. Telling locations would spoil the event for those individuals! Also, if you come across a bug or glitch, be sure to report it to an administrator, immediately. Abuse of any glitches or bugs will not be tolerated.


Updates for Apr 18th, 2014:
Happy Easter!


It is that time of the year again! Easter is here! To kick-start the festivities, Hyacinth has created a new item!, and that's not all there and some previously released items have returned, too!








The Easter Coloring Book, Chick Avatar, Easter Bunny Beanie and Chocolate Candy Eggs are now available in the shops!



Easter Contest Giveaway

Here is your chance to win one of blazing ribbons, nebula ribbon, cash point gift voucher or dp prizes in Easter Giveaway Contest. For more information go to Contest page. Good Luck!

The Easter egg hunt will be back soon.


Updates for Apr 14th, 2014:
Some Mingle-themed items!


Well, with the season well underway, a few items have decided to pop back in for another round in the shops!







The Mingle Sail Boat, Mingle Flutterby, and Mingle Cake have hit the shelves at their respective shops in the marketplace.





This lovely Mingle Songbird is now located in the rations! Head on over there there to get yours now!


Updates for Apr 10th, 2014:
The Rules Page!


We have updated the rule page, added new rules number 1, 3 and 4. You can find them here at the footer of the page! So definitely read up. :)


Updates for Apr 6th, 2014:
Server Move Update


If you can read this, you're on the new server!